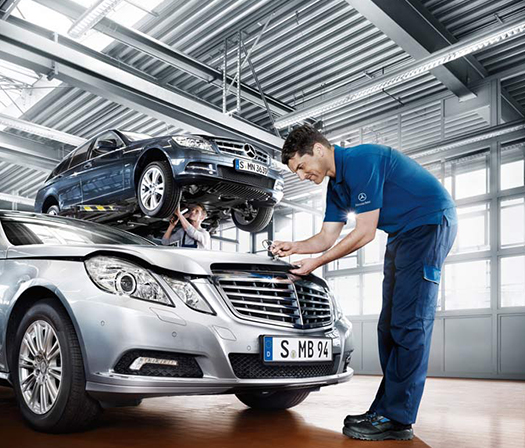 Tips for preventing common
Mercedes repairs in Melbourne
When you're the proud owner of a Mercedes, you'll want to do what you can to keep it running as smoothly as possible. A well-maintained Mercedes can last decades without requiring any major overhauls. However, that's only going to happen if you treat your car well. At Europei Motori, we provide Mercedes services in Melbourne. We're also able to perform Mercedes repairs. If you want to avoid the need for major repairs on your car, take a look at our top things to look out for.
Steering
problems
After around five years or 60,000 miles, your Mercedes may start to develop problems with its steering. If you've ever owned any other car, you'll know that this is hardly unique to the manufacturer. However, it's still worth doing what you can to prevent it from becoming an issue.
One of the best ways to prevent steering problems is to use our Mercedes car services in Melbourne. We'll test your steering and make sure that none of the supporting components are subject to corrosion. After looking at your steering's viability, we'll make recommendations for repairs.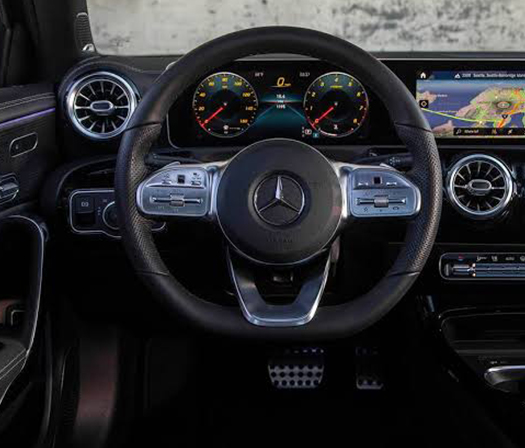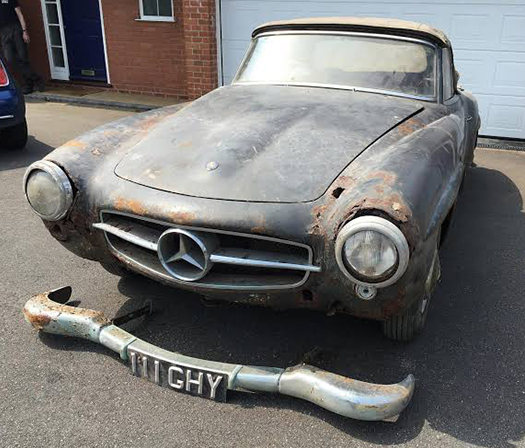 Rust leading to further
Mercedes repairs
Rust problems aren't unique to the older Mercedes models. They're common in the newer ones too. Although the rest of your car may run impeccably, rust can make it structurally unsound. Although we will mention rust when you come to us for a Mercedes service in Melbourne, we'll only repair it when you ask us to. Unfortunately, tackling rust isn't always easy. It can lead to major structural replacements, which soon becomes costly.
One of the best ways to prevent rust is to wash your Mercedes regularly. You can do this yourself with soapy water, or you can take it to somewhere to be washed professionally. Try doing this every five to six weeks, or more frequently if you live near the coast. Regular washing neutralises the salt that causes rust. As an added bonus, your Mercedes will always look its best too.
Catalytic converter failures
detected at your Mercedes service in Melbourne
Your catalytic converter plays an important role. It takes the toxic elements of your exhaust's gases and makes them less harmful. Doing this is important for preventing rapid wear and tear on your vehicle, plus it's good for the environment. Unfortunately, Mercedes' catalytic converters tend to fail around the 60,000-mile mark. This results in reduced engine acceleration, sluggish performance, and dark exhaust smoke. You may also start to notice a sulphur-like smell, which is similar to rotten eggs.
If your catalytic converter failure causes your exhaust to become noisy, you won't be popular with your neighbours. Because of this, we recommend using one of our Mercedes services in Melbourne on a yearly basis. Doing so gives you the best chance of detecting catalytic converter issues before they spiral out of control. We can make a quick repair or replacement, which should then protect the rest of your exhaust and maintain your vehicle's performance.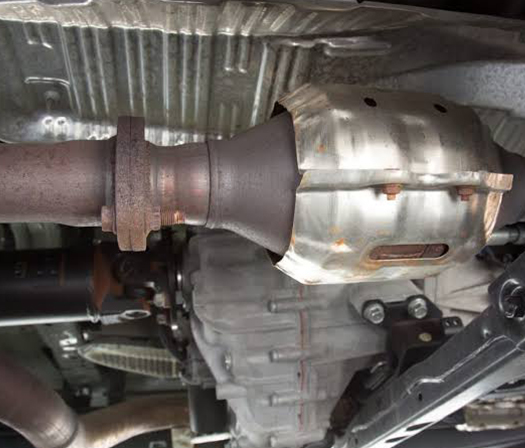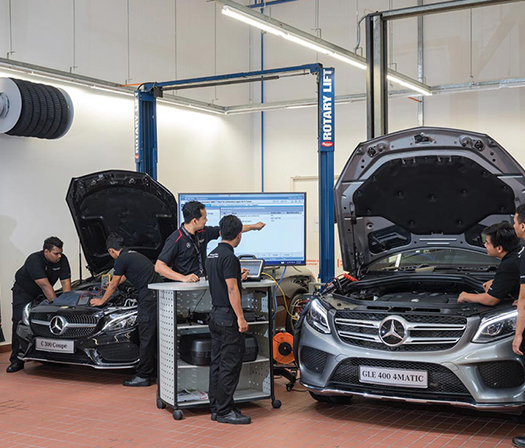 Reasons to use a specialist
Mercedes repair service
Finding a mechanic in Melbourne is hardly difficult, but we believe it's always better to use a specialist service. At Europei Motori, we perform Mercedes repairs for people throughout Melbourne. In addition to holding all the qualifications you'd expect of a mechanic, we're adept at dealing with Mercedes. Our familiarity with Mercedes models of all ages means we can intuitively detect smaller problems and address them before they get out of control. We also stock the best parts and tools for maintaining Mercedes vehicles, so you don't need to worry about needing a repeat repair anytime soon.
If you'd like to book your car in for a Mercedes service or repair, call 9329 6449.