Europei Motori is the leading
European car mechanic in Melbourne
Europei Motori provides leading vehicle mechanic services for luxury cars in Melbourne. We combine automotive expertise and experience with the very best technology and equipment in the field.
Conveniently located in the heart of Port Melbourne, we specialise in prestige European cars and luxury vehicles from across the world. Whether you need a regular service, repair and replacement, or an entire rebuild, our mechanical experts will give your beloved vehicle the attention and respect it deserves.
Luxury car mechanic
in Melbourne
We provide a range of services across the luxury vehicle landscape, with non-European cars serviced alongside prestige cars from BMW, Mercedes, Audi, Volvo, Range Rover, and Volkswagen. We also have the skills and experience required to work on high-performance cars, including Ferrari, Jaguar, Porsche, Maserati, Lamborghini and others.
While we specialize in luxury European cars, we also enjoy working with prestige vehicles from Asia and America, along with domestic makes and models. If you're serious about your luxury car, it only makes sense to use the services of a specialized luxury car mechanic.
comprehensive services
Premium services and preventative maintenance is available and all work is carried out according to manufacturer's service schedules and specifications. With access to the best car mechanics in Melbourne, we can also perform emergency repairs and non-scheduled maintenance when it's needed.
We carry out all standard repairs, from wheel bearings and suspension, through to brakes, exhaust systems, and radiators. In addition, we can read diagnostic codes and carry out complex repairs to your electrical system. Luxury vehicles often have demanding and highly specific servicing requirements, so having a dedicated European car mechanic in Melbourne, will be the best way to ensure the reliability and performance of your vehicle.
Quality workshop
and parts
Your luxury car deserves only the very best, which is why we use only the highest quality parts. We never use inferior products and always abide by service standards and specifications published by the manufacturer.
A standard car mechanic in Melbourne is unlikely to have access to the proprietary parts and equipment needed for luxury car repairs. Along with using the best parts for your vehicle, we've also invested in the best tools and infrastructure to ensure quality work at all times. We have access to a fully equipped workshop and advanced technology to diagnose and repair your vehicle quickly without making any compromises.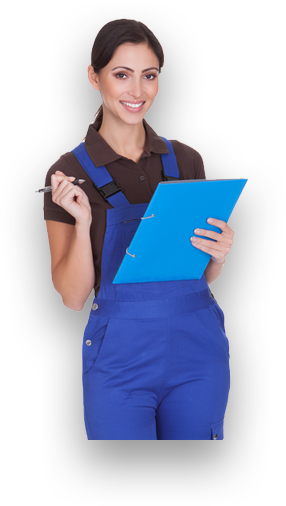 Europei Motori combines advanced technology with industry experience. We are staffed by fully trained and qualified mechanics, including a number of luxury car specialists with extensive experience servicing prestigious automobiles. Our team offers the perfect balance of industry experience and up-to-date mechanical and technical expertise.
As a member of the Victorian Automobile Chamber of Commerce (VACC), we guarantee quality work and great prices at all times. If you're looking for the leading European car mechanic in Melbourne, you've come to the right place. Contact our friendly team today to learn more about what we can provide to you and your vehicle.